BMW X7 vs Lexus LX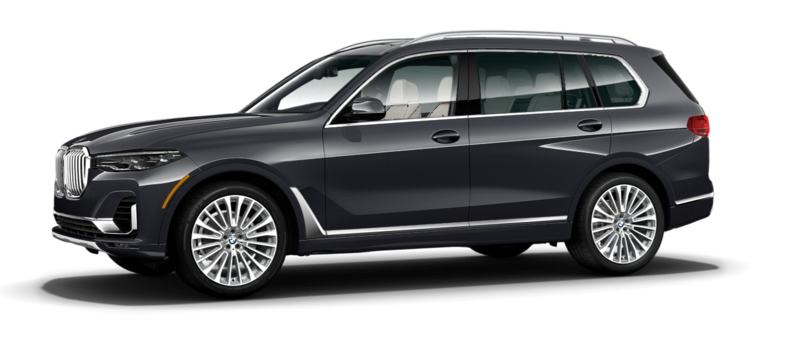 With plenty of space and luxury to enjoy inside these SUVs, the 2021 BMW X7 and 2021 Lexus LX are ready to give you and your passengers a truly comfortable ride around Montgomery, Auburn, and Prattville.
Which one offers everyone inside a first-class ride and has the most cutting-edge technology? Our BMW of Montgomery team takes a closer look at the BMW X7 vs. Lexus LX to help you find out!
---
Interior Design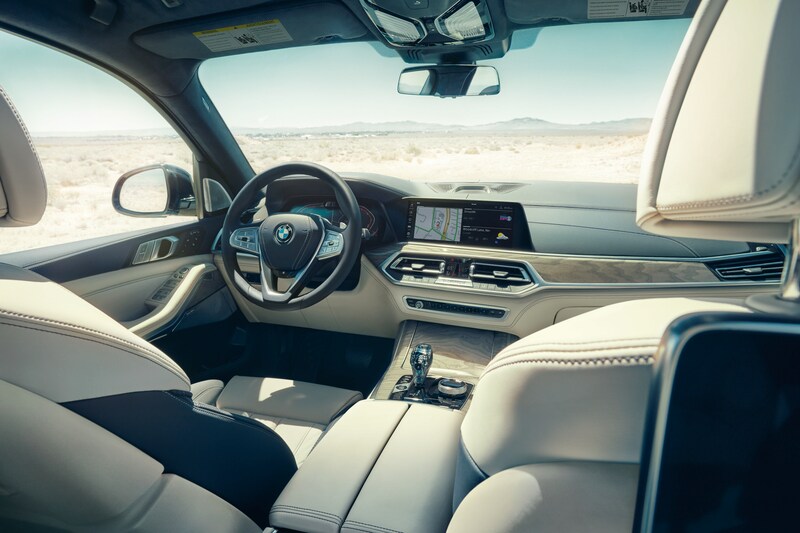 Both vehicles offer a few different configurations, but at their most spacious, they each come with three rows of seating. This provides plenty of room for the whole family or all your friends. Although with more headroom among all three rows, the BMW X7 gives everyone more space for added comfort.
Plus, with a standard panoramic glass roof, everyone will feel a more open and spacious ride inside the BMW X7. This even features the available Panoramic Sky Lounge LED Roof, which lets you set a customized atmosphere inside your X7 with various color options.
The Lexus LX comes with a moonroof, but not as large as the panoramic one in the X7 and it doesn't come with the same dramatic effect of the Sky Lounge LED Roof. While there are also available wood trims to choose from in the LX, the BMW X7 comes with the added style of its standard fineline stripe Brown high-gloss wood trim and sophistication of its available Glass Controls.
---
Enjoy Even More Luxury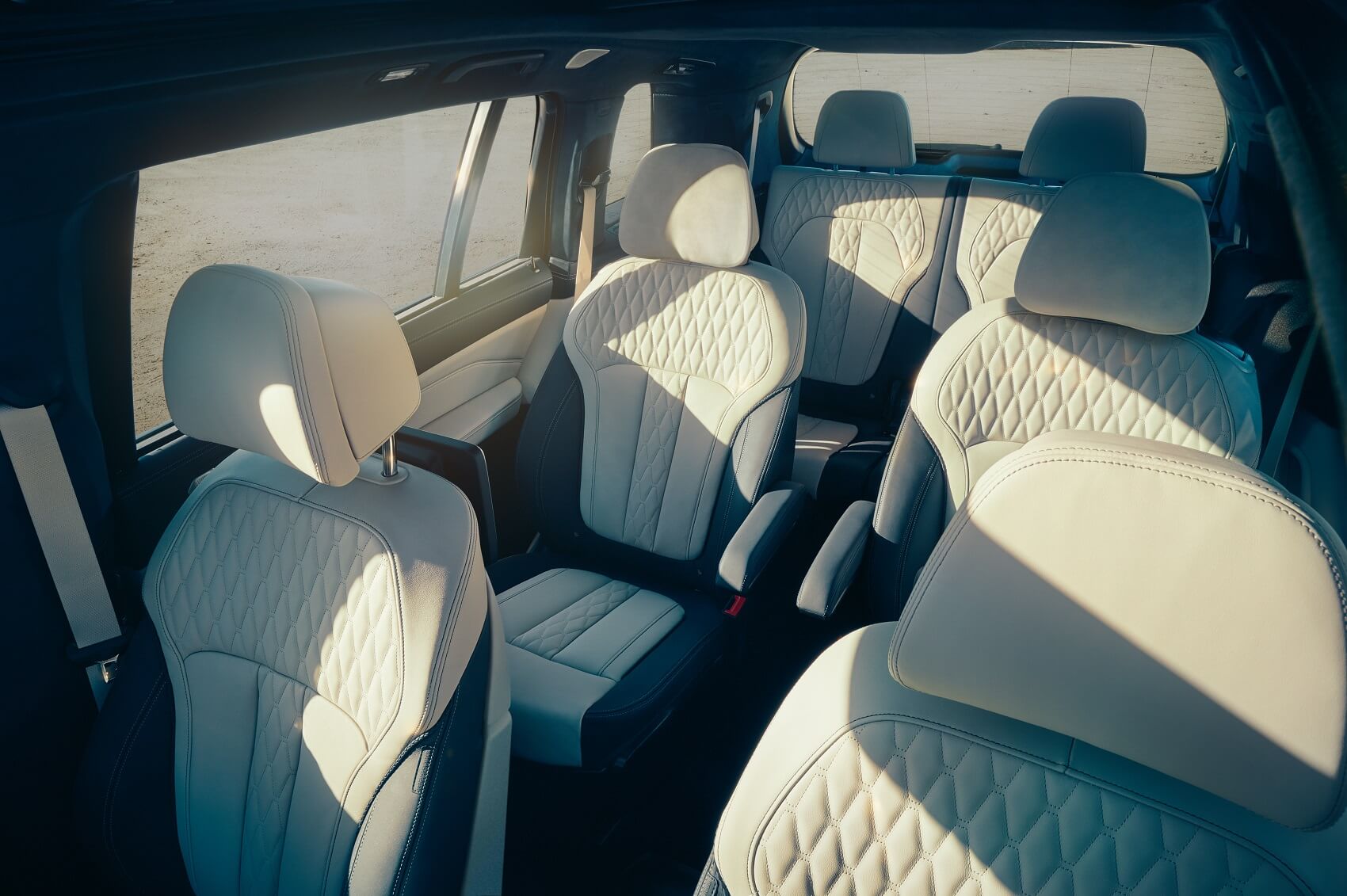 While it may have three separate rows of seating, each of them is considered first class in the 2021 BMW X7. That's because the seats come with various features, from available ventilated options to even massaging features up front.
The Lexus LX also has available ventilated seating, but nothing quite as luxurious as the massaging seats in the X7. Only the BMW X7 too offers the available all-electric Captain's Chairs to give your second-row passengers an even more luxurious ride.
They each also come with a 4-zone climate control system to give you and your passengers the ability to each adjust the temperature in your individual areas. Even add the available heated and cooled cupholders, which are only available in the BMW X7, to keep your coffee warm or your water nice and cold!