Wheel Alignment
at BMW of Montgomery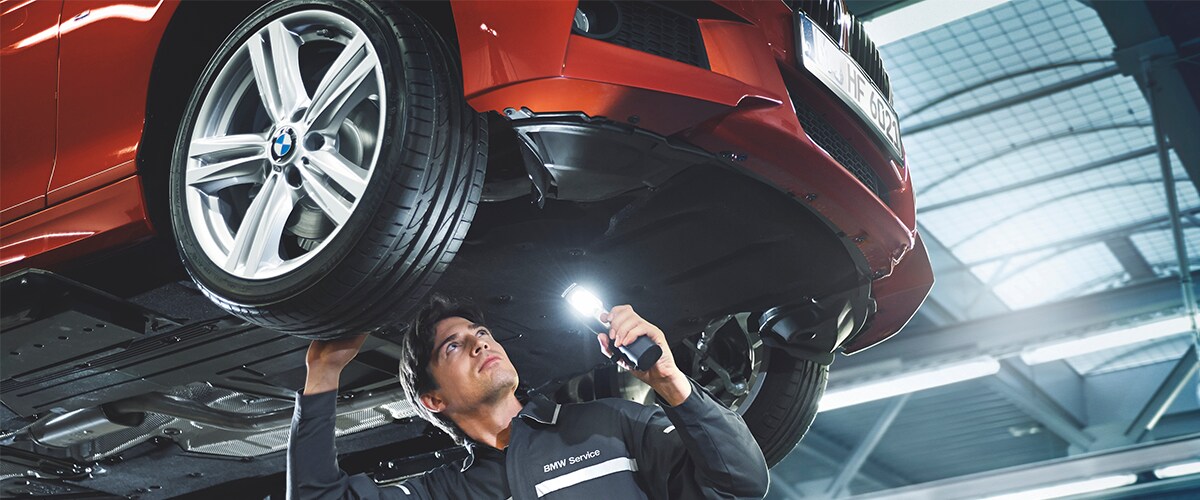 Wheel Alignment at BMW of Montgomery
Whether you've noticed your steering is a bit off or it's been a long time since you've had your wheel alignment checked, choose BMW of Montgomery for all your wheel alignment needs!
The Importance of Wheel Alignment
Like a well-timed watch, a vehicle must be carefully tuned to ensure that the whole of the vehicle is working properly. When it comes to a vehicle, little things like misaligned wheels can lead to bigger issues. Your wheels can break from alignment for numerous reasons, but most often it can be from something as small as hitting a bump to larger things like minor accidents. Regardless of whether you've noticed something off with your steering and handling, or you're looking to bring in your vehicle for an inspection and want to add wheel alignment to the list, the BMW of Montgomery service team is ready to help!
Potential Evidence of Misaligned Wheels
Have you noticed that your vehicle veers slightly one direction when it should be cruising straight? If yes, it sounds like your vehicle's wheels are out of alignment. Ensure that you're driving with a vehicle that's in proper working condition, stop by BMW of Montgomery to get your wheels aligned!
Visit BMW of Montgomery!
Our service team consists of experienced professionals that work with meticulous care to make sure your vehicle is truly road ready. Whether you're just looking to get your wheels aligned or you'd like to get a comprehensive inspection, the BMW of Montgomery service team is ready to help! Drivers are welcome to stop by our dealership to schedule a service appointment! However, if you don't have the time to spare, drivers can call or schedule an appointment online via our online service center! Choose BMW of Montgomery for all your service needs!
Hours
Monday

7:30 AM - 6:00 PM

Tuesday

7:30 AM - 6:00 PM

Wednesday

7:30 AM - 6:00 PM

Thursday

7:30 AM - 6:00 PM

Friday

7:30 AM - 6:00 PM

Saturday

8:00 AM - 4:00 PM

Sunday

Closed