Looking to get a new SUV? Then it is time to consider the 2021 BMW X3 and 2021 Lexus RX350, which both are ready to provide a more luxurious ride around Montgomery, Auburn, and Prattville than your standard crossover.
Which of these premium models is ideal for you? Our BMW of Montgomery team is ready to help you find out by providing more details below on the specs and features of the BMW X3 vs. Lexus RX350.
---
Engine Specs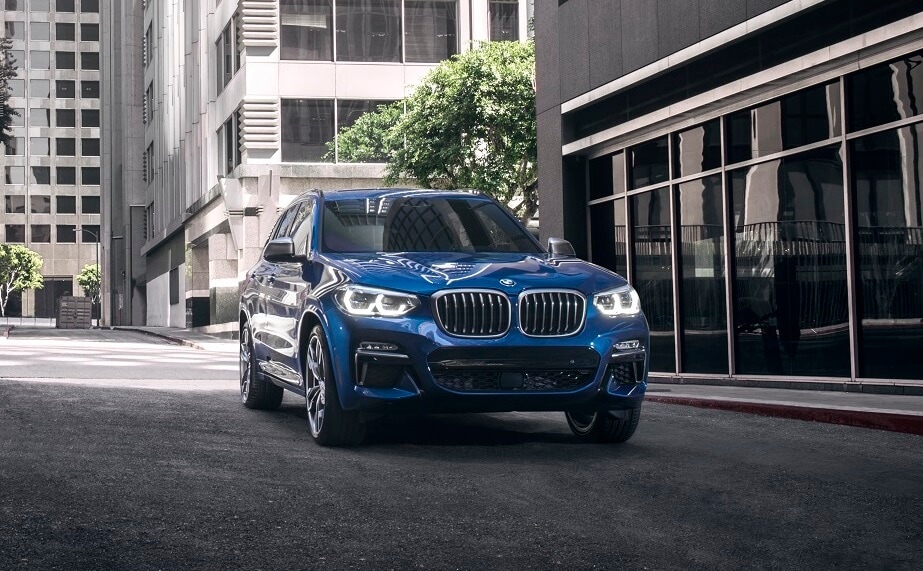 With either vehicle, you'll get a standard engine that performs well day to day. The RX 350 is powered by a 3.5L V6 engine, which creates 295 horsepower and 268 lb-ft of torque. Along with that, it can get 20 city/27 highway.
While those are solid performance figures, that's the best the Lexus RX 350 offers. That is because it only has that one engine option. Meanwhile, the 2021 BMW X3 gives you three different choices.
Standard comes the 2.0L BMW TwinTurbo 4-cylinder engine, which can get the X3 from 0 to 60 MPH in just 6.0 seconds, while also getting 25 city/29 highway MPG. The Lexus RX 350 falls behind as it accelerates up to 60 mph in 7.7 seconds.
Plus, more powerful performance is had in the X3 with the available 382-horsepower 3.0L BMW M TwinTurbo 6-cylinder engine. Get up to 60 MPH once the light turns green in 4.4 seconds with this engine.
Looking for more efficient performance? The BMW X3 also offers a hybrid engine that achieves excellent gas mileage and allows you to drive up to 17 miles on pure electric power to save even more fuel when just heading to the grocery store or picking up the kids from school.
---
A Luxurious Driving Experience

Both of these models come with premium features you normally wouldn't get standard in other traditional crossover SUVs. These include their automatic climate control systems. Although, passengers in the BMW X3 get more individual control over their comfort with the tri-zone climate control system. The 2021 Lexus RX 350 only comes with dual-zone settings.
They both also have power front seats, which let you get your seat positioned exactly the way you like with the push of a button. The X3 makes things even more convenient for you, though, with its standard memory system for the driver. If someone else in the family borrowed your BMW and had to move the seat at all, the next time you get in, the vehicle will be able to automatically readjust your seat's position to how you originally had it.
---
Interior Space of the X3 vs RX 350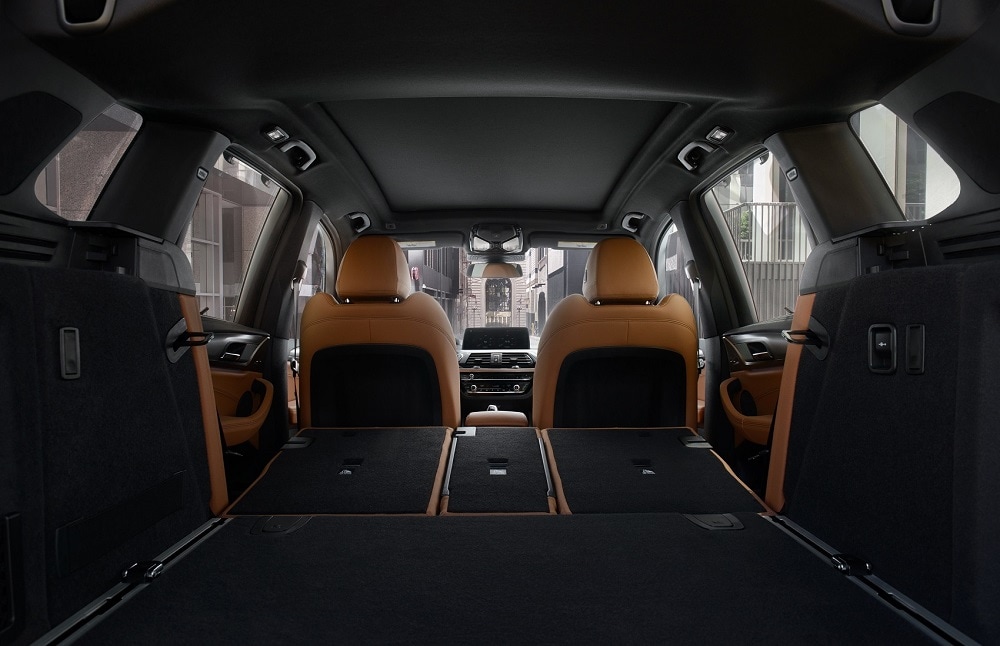 Along with all its premium amenities, the BMW X3 also provides plenty of space throughout its cabin. This includes personal space for you and your passengers among its two rows, along with an additional 28.7 cubic feet of volume in the back for cargo.
With the 2021 Lexus RX 350, you and your passengers will also have a great deal of space, but it only has 16 cubic feet of cargo volume. You can fold down the rear seats to use more room, but this only gives you 32.7 cubic feet of maximum cargo volume in the RX 350. The BMW X3 lets you pack up more and bigger items since it has up to 62.7 cubic feet of cargo volume. 
---
Learn More About the 2021 BMW X3
Now that you've seen the side-by-side look of the BMW X3 vs. Lexus RX 350, you can see how the X3 gives you more versatility when it comes to the performance and space of your new SUV. Plus, its list of standard features makes it a true first-class ride for you and your passengers.
If this is just the vehicle you are looking to ride around Montgomery, Auburn, and Prattville in, then stop by BMW of Montgomery to check out the 2021 X3. Contact us now and schedule a test drive!