Tire Services
at BMW of Montgomery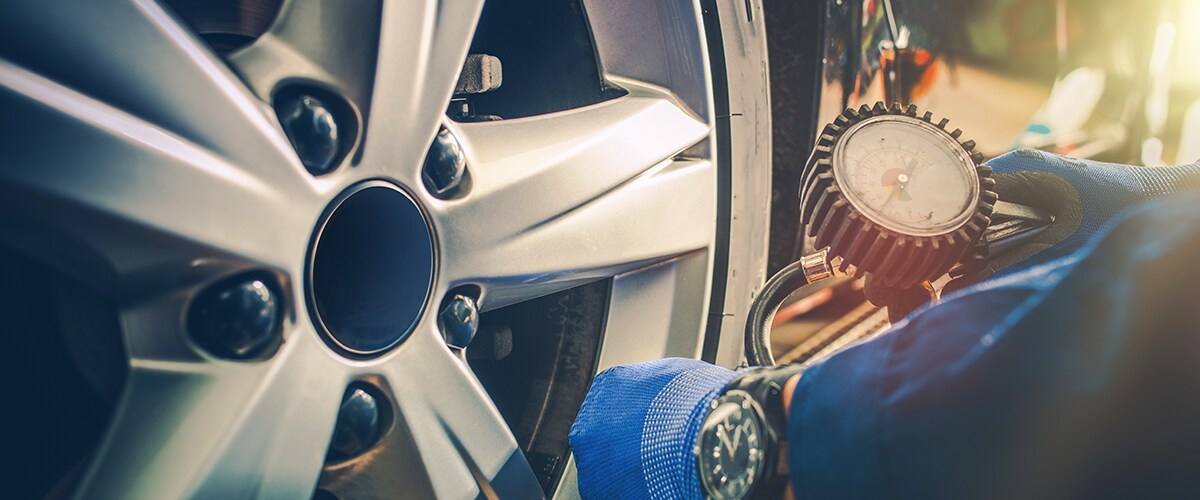 Tires Available at BMW of Montgomery
It's just a matter of time before your tire tread gets shallow and your traction starts to decline. When that time comes, BMW of Montgomery is ready to assist drivers with purchasing a new set of tires! Whether you're looking for a new set of summer tires or you're looking to purchase all-season or winter tires, BMW of Montgomery can help!
When to Change your Tires
Drivers can easily determine whether their vehicle requires new tires with a convenient at-home test. All this test requires is a penny and your tires! Take the penny, stand it on its end, and if you can't see Lincoln's head, your tread is in good shape. However, if you can see the top of Lincoln's head, it's a sign that your tread is worn out and ready to be replaced. However, there might be those drivers that have a vehicle they rarely drive, and their tires pass the penny test despite being old. It's recommended that the life of a tire should be six and ten years.
The BMW of Montgomery Team is ready to help - Visit BMW of Montgomery Today!
With a team of experts ready to help drivers find the right set of tires for your needs, drivers can rest easy! The BMW of Montgomery team is committed to providing drivers with top-notch service that goes above and beyond your average dealership! Whether you're looking to just get a new set of tires or you're looking to get a host of servicing needs taken care of, our service and parts professionals are ready to help!
Call, stop by, or use our website to schedule a service appointment today! Options abound, stop by BMW of Montgomery to peruse our selection of tires today!
Hours
Monday

7:30 AM - 6:00 PM

Tuesday

7:30 AM - 6:00 PM

Wednesday

7:30 AM - 6:00 PM

Thursday

7:30 AM - 6:00 PM

Friday

7:30 AM - 6:00 PM

Saturday

8:00 AM - 4:00 PM

Sunday

Closed